Every year my family heads out to the Jersey Shore for a week of sun and fun. I always bring a stack of picture books with me, but this year I decided to bring stories that reflected what we were experiencing on our vacation. Here are some of our favorite picture books about the beach and ocean, not counting the pirate books, which I reviewed earlier this summer.
David Wiesner is the master of the wordless picture book, and while Tuesday is arguably more famous, my favorite of his books is Flotsam. Flotsam is the name for debris that washes ashore, and in this case, it refers to an old-fashioned camera that is found by a boy on the beach. The magic begins when the boy develops the roll of film inside the camera. The photographs reveal an astonishing underwater world of clockwork fish, mermaid cities, giant starfish islands, tiny aliens and other amazing sights.  After looking through the pictures, the boy, who resembles Wiesner as a child, sends the camera back to sea with fresh film and a very special picture of himself. My children have combed through this book dozens of times and always find some small detail that they haven't noticed before. Ages 4+
I have a soft spot for Scaredy Squirrel. I understand his state of constant neuroses coupled with a seemingly contradictory desire to experience the world. Like Scaredy I would like to completely control my environment, but alas, my (and his) plans are always going awry. But it is in that moment of spontaneity that the best fun is often had. In Scaredy Squirrel at the Beach, a book by Melanie Watt, Scaredy is too afraid to go to the real beach, so he decides to recreate one using accessible materials such as cat litter and an inflatable kiddie pool. When he needs a shell to complete the experience, he decides to risk life and limb by going to the actual beach to pick one up. What he doesn't count on is the crowd of people waiting for him there. My children enjoy watching Scaredy overreact to every situation, and then eventually learn to relax and adapt to new surroundings. Ages 4+
Bats at the Beach by Brian Lies is a slightly bizarre, but beautiful book about bats visiting the beach. How you feel about this book probably depends on how you react to bats. Bats don't particularly creep me (or my kids) out, so I was able to appreciate the image of bats swooping out of the eves of houses and descending onto an abandoned nighttime beach for their very own bat party. In some ways, the bats move and behave like bats; they eat insects, hang upside down and live in people's attics. But they also have a collection of their own tiny beach supplies, surf the waves and sing around a campfire, much like humans. Both my kids love the line near the end – "As embers pop within the flames, little ones climb onto leathery lap, determined to rest but not to nap." Ages 3+
I'm the Best Artist in the Ocean! by Kevin Sherry features a likeable, but egotistical giant squid who believes that he is the best artist in the ocean. When the other fish complain that he is making a mess, he replies that he is making a mess-terpiece and reveals his canvas to be a blue whale. My kids love talking about the different styles of art that the squid uses. I'm The Biggest Thing in the Ocean is also an entertaining and breezy read-aloud about the same clueless squid and other well-known sea creatures. Ages 3+
Somewhere in the Ocean by Jennifer Ward and T.J. Marsh is a sweet and well-illustrated nautical version of the counting song, Somewhere in the Meadow. It features many popular sea creatures, including otters, sea horses, and turtles. My son is especially impressed with the hermit crab page. Earlier today, he spent a very long time contemplating which crab was his favorite – the one with the shiny shell or the one using a cup for its home. This book can be read or sung. Ages 2+
Shells! Shells! Shells! by Nancy Elizabeth Wallace packs a lot of information into a little book, including many facts I did not know. But it maintains my five-year-old's attention, partially because he is currently interested in learning more about shells, but more importantly because he can relate to Buddy, a silly, joke-telling bear who combs the beach for shells with his mom. Ages 5+
Speaking of informational books, Ms. Frizzle leads her class on yet another crazy field trip in Joanna Cole's The Magic School Bus on the Ocean Floor. Magic School Bus books are packed with facts about each subject and this one is no exception. Watch Ms. Frizzle's bus become a submarine, explore different depths of the ocean and find out how the ocean's ecosystem works. My scientifically inclined daughter is a fan of this book. Ages 5+
Additional Recommended Picture Books about the Beach
Easy Readers about the Beach
Other Links to Children's Books about the Beach
Aug 02, 2013 - childrensbookbin.com -

765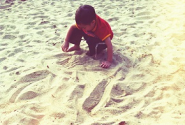 Every year my family heads out to the Jersey Shore for a week of sun and fun. I always bring a stack of picture books with me, but this year I decided to bring stories that reflected what we were experiencing on our vacation.
Aug 01, 2013 - childrensbookbin.com -

1017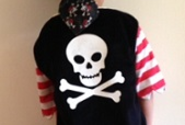 Beach weather is upon us and with that pirate season. Argh! Last year my parents and kids went on a "real" pirate ship, thanks to Pirate Voyages in New Jersey. After sailing the open sea (or at least the bay), "fighting" another pirate and drinking lots of "grog," both of them were committed to a life at sea, at least for an hour.
I still have quite a lot of water-themed picture books that I borrowed from the library, and I shall attempt to review as many as I could until end of the year. I have grouped them into themes/categories and these four glorious picture books celebrate islands and beaches and waves.
Aug 01, 2013 - notimeforflashcards.com -

966
Exploring the ocean, tide pools and the beach is great to do in person but if you are landlocked you can still share the wonders of the ocean with your children with great picture books. If you can go explore the beach reading books about the beach for kids like these before and after are a great way of deepening their hands on experience.
Aug 01, 2013 - dclibrary.org -

952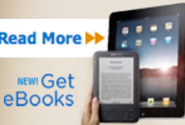 Aug 01, 2013 - teachingheart.net -

769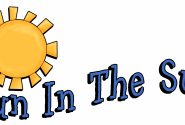 Teaching Heart's Beach Thematic Unit Put on your sunglasses and grab a lemonade... You will be laying in the shine of your computer and swimming around this page for beach ideas to use in your classroom. You will find beach crafts, beach lessons, beach books, beach activity sheets, and many more beach goodies.
by
by