Yesterday, my daughter and I went to The ABC of It: Why Children's Books Matter at the New York Public Library. While I wouldn't recommend the exhibit to parents with very small children, it is a wonderful place for older kids who love to read, and also adults who love children's literature. Throughout the exhibit, there are many child friendly features such as:
an Alice that grows to nine feet tall,
a scene from Goodnight Moon,
and the original Winnie-the-Pooh dolls that we used to visit in Donnell Library Center.
We were also in Washington, D.C. this summer, and we ran across The Little Golden Books Exhibit at the Museum of American History.
That made me wonder, what other museum exhibits about children's books are going on around the country? I did some research and compiled a list. Feel free to add any I missed.
Current Exhibits about Children's Books
Here is a list of some current museum exhibits about children's books. Add more!
Source: http://childrensbookbin.com
Jul 19, 2013 - nypl.org -

113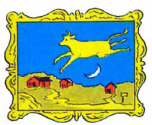 The ABC of It is an examination of why children's books are important: what and how they teach children, and what they reveal about the societies that produced them. Through a dynamic array of objects and activities, the exhibition celebrates the extraordinary richness, artistry, and diversity...
Jul 19, 2013 - americanhistory.si.edu -

104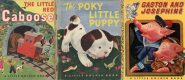 Jul 19, 2013 - eusa.org -

108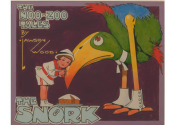 A good childrens picture book still has the power to whisk young minds off to another time and placeeven in todays world of computer games and high-definition TV.
Jul 19, 2013 - carlemuseum.org -

124

The Eric Carle Museum of Picture Book Art is the first full-scale museum in this country devoted to national and international picture book art.
Jul 19, 2013 - articles.sun-sentinel.com -

113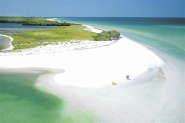 Illustrations of fairy tales out of children's books will soon fill Pembroke Pines' Glass Gallery. The fantasy images will be part of "Women, Children and Books," a new exhibit that opens July 17 and runs through Sept. 6, with an opening reception at 7 p.m. Aug. 6.
Jul 19, 2013 - societyillustrators.org -

115

The Original Art is an annual exhibit created to showcase illustrations from the year's best children's books published in the U.S. For editors and art directors, it's an inspiration and a treasure trove of talent to draw upon. For art students, it's a marvelous opportunity to examine-up close-the work of the best in the field.
Jul 21, 2013 - cbcbooks.org -

123

The Society of Illustrators will host an exhibit called "Maurice Sendak: A Celebration of the Artist and His Work." More than two hundred unpublished studies, sketches, and ephemera pieces will be featured. The artwork comes from the collection of Sendak's longtime friend Justin Schiller.
by
by