I was inspired by our recent trip to Disney World to write a blog post reviewing princess picture books. At 7, my daughter no longer aspires to be a princess when she grows up, but she still secretly likes them, especially the spunky ones with more personality. Here are twelve princess picture book recommendations for your not-too-passive, fun-loving girl. (Note: Boys might enjoy these books too!)
The Apple-Pip Princess by Jane Ray is perhaps my daughter's most favorite picture book. We have read it many, many times and when I told her I was going to review books about princesses, this was the first book that came to her mind. This tale takes place in a kingdom that has become a wasteland since the death of its beloved queen. Serenity, the queen's youngest daughter, has a box of precious things from her mother including a seemingly worthless apple pip. It is this single seed, however, that saves the kingdom and wins Serenity the crown over her selfishly ambitious sisters. This book celebrates the small acts of nurturing over large, flashy gestures. My daughter views Serenity as a kindred spirit, a girl who is intelligent and thoughtful, yet also somewhat quiet. She also loves the detailed, Mediterranean style illustrations. Ages 4+
The Princess and the Pizza is a hit with both of my kids. Princess Paulina is an out-of-work princess, whose father in an apparent mid-life crisis, decided to give up the throne and become a woodworker. Frustrated with her new life, Paulina auditions to marry the good-for-nothing Prince Drupert from a nearby kingdom. Paulina passes the first two princess tests laid out by Drupert's overbearing mother – the pea under the mattress test and glass slipper test. The cooking contest is more challenging, however, especially after the other princesses (that bear close resemblances to Snow White and Rapunzel) take all of the ingredients except for some dough, overripe tomatoes and cheese. With these few supplies and a wood stove to work with, Paulina makes an incredible discovery and the rest is "history." This book features strong, spunky characters. My daughter likes it because it mixes different fairy tales together and is not "overly princessy." My son likes the emphasis on one of his favorite subjects – food. Ages 4+
Are boys and girls different? I have both and would be inclined to say yes. Given two toys, my daughter would choose to have them become great friends and more often than not, my son would have them engaged in battle. Is this nature, nurture? I'd rather not speculate. Of course, these differences can be exaggerated to create boring, vapid girls and boorish boys, but in my experience when boys and girls bring their own perspectives together, they can imagine some pretty cool things. This is the premise of Once Upon a Cool Motorcycle Dude by Kevin O'Malley. Two schoolmates, a girl and a boy, can't agree on what their school-assigned story is supposed to be about. The girl imagines a story about a princess with a herd of unicorns. The boy thinks this story is lame and introduces the Cool Motorcycle Dude, a testosterone-laden muscle guy. Pretty soon their stories start merging and getting better and better. The best part of the book is the illustrations, because it features three different artists – a cartoonist, a woman illustrator with a very feminine style and a man illustrator with a very masculine style. My kids love this story and its sequel, Once Upon a Royal Superbaby. Ages 4+
The Princess and the Peas by Caryl Hart is an adorable book about a little girl whose dedicated father is desperately trying to get her to eat peas. Despite his attempts to hide them, she refuses to touch anything containing the offending vegetable. – This really reminds me of my husband's struggles cooking for our own picky girl. – Finally, she agrees to try one and becomes "ill." The doctor's diagnosis: "pretty, polite, allergic to peas," she must be a princess! She is swept off to the palace, where she lives every little girl's dream. She plays dress-up with hundreds of dresses and shoes, dives into a giant pile of stuffed animals, and has her own personal library. She is having the time of her life, until she finds out what princesses actually eat – cold cabbage stew! My kids debated the pros and cons of being a princess. Is having all that stuff worth all the hassle of waving and being proper all the time? It is so hard to decide… Ages 3+
Olivia and the Fairy Princesses by Ian Falconer asks some great questions. "Why is it always a pink princess? Why not an Indian princess or a princess from Thailand or an African princess or a princess from China?" I completely agree, Olivia. Princesses can seem conforming when everyone else is one. This is Olivia's dilemma: On one hand she wants to be different from the other fairy princess girls; on the other hand, being unique is sometimes hard, like the time when she dresses like a warthog for Halloween and terrifies everyone. Finally, she comes up with a solution: she can be Queen! Olivia is not a character for everyone, but this title is a good choice for strong-willed girls with a bit of diva mixed in. Ages 4+
Penelope in Princess Penelope by Todd Mack has no such qualms. She is "absolutely certain" that she is a princess. After all, she has chambermaids (pets), royal thrones (car seat, potty), servants who service her every need (parents) and chariots (strollers). Most scenes in this book are cut into two parts – the drab everyday world and the world of a princess. You can guess which one Penelope prefers. Ages 2+
You Can't Eat a Princess! by Gillian Rogerson is my son's favorite of the princess books. Princess Spaghetti is supposed to be having a party, but unfortunately she is forced to save her father, King Cupcake, from some very silly aliens. Finally, she convinces them that she has food that tastes much better than people – chocolate. This book is pure farce. Great for girls and boys who enjoy silly antics. Ages 3+
Twenty-six Princesses: An Alphabet Story by Dave Horowitz is an alphabet book with 26 goofy princesses and a castle full of reluctant frogs. This book is also a good choice for kids with a well-developed sense of humor. Ages 3+
The next book is a bit more sophisticated. Mirror Mirror: A Book of Reversible Verse by Marilyn Singer is a truly ingenious book that takes several poems and writes them backwards to tell entirely different, yet connected stories. This book is a must for fairytale lovers and poetry fans. Follow Follow: A Book of Reverso Poems, a second volume of verses, was just published earlier this year. Ages 5+

What exactly does it mean to be a girl? Preschool girls are constantly trying to answer this question, hence the fascination with princesses. I like this book because it tells young girls that it is OK to get dirty, climb trees and occasionally be less than polite. It doesn't make them any less feminine. After all, ultimately, that's what we all want – well-rounded girls who feel good about themselves – princess or not. Ages 2+
Additional Recommended Books about Princesses
Songs about Royalty
Rhyme about Princesses

I had a little nut tree.
Nothing would it bear,
But a silver nutmeg
And a golden pear.
The King of Spain's daughter
Came to visit me,
And all for the sake
Of my little nut tree.
Source: Bullard The Most Popular Mother Goose Songs (1910),
http://www.mothergooseclub.com/rhymes_parent.php?id=129

Books for Princesses
Link to a blog post about princess books or add your own suggestions here by adding to the list!
Source: http://childrensbookbin.com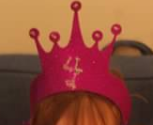 I was inspired by our recent trip to Disney World to write a blog post reviewing princess picture books. At 7, my daughter no longer aspires to be a princess when she grows up, but she still secretly likes them, especially the spunky ones with more personality.

Little girls' attraction to all things pink seems encoded in their DNA, as inevitable to their development as, say, learning to sit up or typing with their thumbs. Few parents realize it has not always been thus.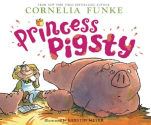 It's a sad fact, but, if you're the parent of a young girl, at some point, there's a better than average chance that you'll have to deal with the creeping horror that is the princess book genre. The princess craze is an amazing thing to behold.

First of all, I'd like to say Happy Hinamatsuri, which is Girls' Day in Japan (and by extension, Hawaii). Every March 3rd, girls are honored and their health and happiness prayed for, and beautiful dolls are displayed to represent emperors and empresses- amazing collections of entire entourages in ceremonial dress.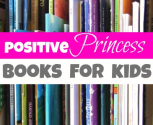 by Allison McDonald Princess books range from amazing to unreadable. The way princesses are marketed to our children especially girls it's hard to avoid them and even when we work hard to avoid them it seems like they sneak in somehow. I don't want to veto all princesses just because some stories are crap and [...]
by
by